Tuesday, January 23rd, 2007
Microsoft has announced the final 1.0 release of ASP.NET Ajax (a.k.a. Atlas).
It consists of a core platform, and a bunch of controls:
ASP.NET AJAX 1.0

ASP.NET AJAX 1.0 delivers a rich client-side AJAX library that provides cross platform, cross browser support for a core JavaScript type-system, JSON-based network serialization stack, JavaScript component/control model, as well as common client JavaScript helper classes. ASP.NET AJAX also delivers a rich server-side library that integrates AJAX functionality within ASP.NET, and enables developers to easily AJAX-enable existing ASP.NET 2.0 sites with minimal effort.

ASP.NET AJAX is available for free, and can be used with ASP.NET 2.0 and VS 2005. It is a fully supported Microsoft product, and is backed by a standard 10 year Microsoft support license (with Microsoft Product Support available via phone 24 hours a day x 7 days a week).

ASP.NET AJAX Control Toolkit

In addition to the fully-supported ASP.NET AJAX 1.0 release, you can use the more than 30 free ASP.NET AJAX enabled controls available within the ASP.NET AJAX Control Toolkit. The control toolkit is a shared-source collaborative project built together by a team containing both Microsoft and non-Microsoft developers (visit the CodePlex Project to learn more, or volunteer to contribute). All source for the controls is provided completely for free (with full re-use and modification rights).

The majority of controls within the ASP.NET AJAX Control Toolkit leverage the "Control Extender" pattern that the core ASP.NET AJAX library introduces, and which delivers a super powerful way to easily enable specific AJAX scenarios on a site with minimal effort.

Future Plans

While the core ASP.NET AJAX 1.0 release is now officially shipped, we are definitely not slowing down. :-)

All of the ASP.NET AJAX 1.0 features will be integrated directly into the next release of ASP.NET (codename: "Orcas"). Visual Studio "Orcas" will also provide client-side JavaScript intellisense, JavaScript compilation checking, and rich JavaScript debugging support for ASP.NET AJAX scenarios.

We are also already at work on the next ASP.NET AJAX release, and will continue to add new features and improvements to the supported ASP.NET AJAX core. You can already start using many of these new features with the ASP.NET AJAX Futures CTP (available for download now on the ASP.NET AJAX site – it also supports a "go live" license).
Is the Microsoft camp of developers going to listen to the ivory tower and use this? Or will you be looking for alternatives?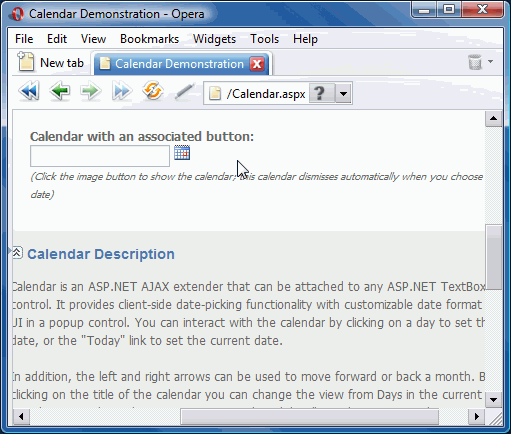 Posted by Dion Almaer at 4:50 pm
21 Comments
4 rating from 151 votes