Monday, June 16th, 2008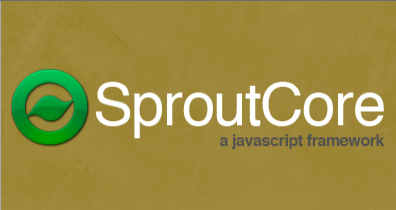 It may be going a little far to hype up Cocoa for Windows + Flash Killer = SproutCore.
The post goes into a lot of history, including going back to NeXT days, to try to setup a case to match the title. It could all be a lot simpler though. They get to the meat:
The SproutCore JavaScript framework was developed outside of Apple by Charles Jolley, originally to create an online email manager called Mailroom. Apple hired Jolley as part of its .Mac team and collaborated to rapidly improve upon his framework.

SproutCore not only makes it easy to build real applications for the web using menus, toolbars, drag and drop support, and foreign language localization, but it also provides a full Model View Controller application stack like Rails (and Cocoa), with bindings, key value observing, and view controls. It also exposes the latent features of JavaScript, including late binding, closures, and lambda functions. Developers will also appreciate tools for code documentation generation, fixtures, and unit testing.

A key component of its clean MVC philosophy that roots SproutCore into Cocoa goodness is bindings, which allows developers to write JavaScript that automatically runs any time a property value changes. With bindings, very complex applications with highly consistent behavior can be created with very little "glue" code.
Take a look at the documentation for a real feel for SproutCore.
This is very different than an actual plugin, one that lets you develop in Cocoa itself. Safari also has the ability to embed Quartz components to do cool things, what if you could do that elsewhere? And then you have Cocoa JS bindings. There is a lot to the story, and it will be interesting to see how Apple bridges it all.
Posted by Dion Almaer at 10:38 am
18 Comments
2.9 rating from 57 votes