Friday, April 2nd, 2010
I am sure that a fair few of you have your iPad order honing in from China (I got a WiFi one and use Mobile Hotspot when I need to use the carrier networks. Some fun deals right now ;). As the Quake demo shows, you can do a lot with the Web, and we can reach the iPad too!
You may want to prepare your Web content for the iPad which involves weaning off of 320×480 (it feels like tn3270 days!).
This means that you can delete your:
<

meta

name

=

"viewport"

content

=

"width=320"

>

<!--- WRONG //--->
and get into:
<

/

meta

><

meta

name

=

"viewport"

content

=

"width=device-width"

>
which we talk about in webOS land too, which is important over there on the height side of the equation (with Pixi and Pre).
It feels good that iPad will help us all move on and deal with very different screen resolutions and capabilities.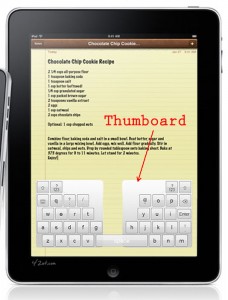 Beyond that, there are some cool Web experiments happening, such as the iPad thumboard. Check it out live and enjoy the rotate button :)
But what about getting apps to the iPad without learning obscure variants of C with lots of square brackets (heh :)?
Well, the PhoneGap crowd has their first app and Titanium has theirs too.
Posted by Dion Almaer at 9:28 am
6 Comments
3.6 rating from 21 votes